Appartements in Brixen/St. Andrea – South Tyrol
A place to feel good is waiting for you! Look forward to an unforgettable holiday in the unique mountain landscape of South Tyrol. Stay in our cosy holiday apartments, simple and comfortable. Simply lean back, and rediscover what's profoundly important. Finally enjoy a holiday in the mountains, with all your senses far away from the noise of everyday life. Here you will be welcomed by people who are close to their homeland and who love to live in Bressanone / South Tyrol.
Our apartment house in Bressanone / S. Andrea awaits you in a fantastic, sunny location at medium altitude (approx. 1,000 m above sea level), right at the foot of the popular skiing and hiking area "Mount Plose". From your holiday apartment you may admire an impressive panoramic view of the surrounding South Tyrolean mountains and the nearby glaciers of the Zillertal Alps.
Arrive, enjoy a warm welcome, settle into our spacious apartments, and feel good – at the Residence Alpenrose, your holiday in South Tyrol turns into a relaxing experience.
Description
Furnishing in country style

Extra bed

Sunny position

1 bedroom

Cosy living room

Kitchenette with 4 electric plates, dishwasher, sink

Satellite TV

Shower/WC

Garden
Description
Quiet location
1 double bed
1 small twin room
Nice living room in country house style with kitchenettes, dishwasher, seating area and comfortable sofa
Satellite TV
Shower/WC
Balcony with magnificent views of woods and meadows
Price list
[table id=1 langcol="" langrow="de,it,en" /]
30 m2 for 2 persons
from 85 - 115 €
Description
Small and sunny apartment

1 bedroom

Small eat-in kitchen with sitting area

Satellite TV

Shower/WC

Balconies with views of forest and meadow
Description
Wonderful panorama view

1 cozy double room with a view of the starry sky

Small cozy twin bedroom

Kitchen living with sitting area

Dishwasher

Satellite TV

Shower/WC

Balcony with panoramic views of South Tyrol's mountains
Description
Decorated in country house style

Extra bed

Very quiet location

1 bedroom

Large sitting room with kitchen area

Dishwasher

Satellite TV

Shower/WC

Garden

suitable for disabled guests
Description
Magnificent panorama view

1 cozy bedroom in dignified country house style

1 small cozy twin room south side

Spacious living room with sofa and sitting area

Dishwasher

Satellite TV

Shower/WC

Balcony with panoramic views
Description
Decorated in country house style

Very quiet location

1 bedroom

Large sitting room with kitchen area

Dishwasher

Satellite TV

Shower/WC

South facing balcony
Description
Furnished in dignified country house style

Double bedroom

Two-bed room

Large sitting room with sofa bed and kitchen area

Kitchenette with electric stove, coffee maker, refrigerator, sink, dishes and dishwasher

Satellite TV 40 Zoll

Shower/WC/Bidet

Balcony with panoramic view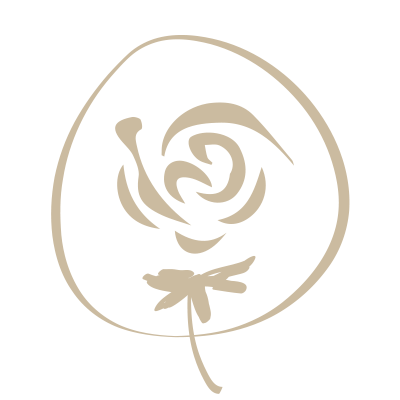 Included services & Price conditions
Price conditions
The prices apply for a minimum stay of 4 – 7 nights per apartment and night.
For stays of less than 4 days there is a surcharge of 20% per apartment.
For every additional person we charge 25,00 €/night.
Heating surcharge 5,00 € per day in the winter months and when needed.
Ending cleaning  40 € – 60 €
Alpenrose inclusive services
Fresh bread roll delivery service (execpt Sunday)
Bed linen
Towels
Sat TV
Table tennis and table soccer room
Idyllic pool with lawn
Our comfortable lounge
Brixen-Card with lots of opportunities: BrixenCard: Your advantage card for your holidays in Valle Isarco
Every day free entry to South Tyrol's largest fun & adventure pool
Daily one free ride with the cable car (round trip)
Free mobility – just leave your car at the car park and discover our area with South Tyrol's public transport thanks to the Brixen Card
washing possible
Discounts for children
Kids up to 3 years stay with us free of charge.
Cot and high chair available on request.
Pets
For your four-legged family members we charge 10,00 € per day (food is not included).
Extra final cleaning for your dog € 40 in case of heavy soiling by hair.
Out of respect for our other guests, animals are not allowed in the dining areas.
Additional charges and terms of payment
Deposit: We welcome written reservations via e-mail. The reservation will be confirmed once the deposit of 200,00 € per week has been paid.
Please fill in your name as the purpose of payment.
Bank details:
Residence Alpenrose
Family Ellemunt
Via San Leonardo 36
I – 39042 S.Andrea
Abi: 05856-SUEDTIROLER VOLKSBANK
Cab: 58221-FILIALE MILLAND
Konto: 007570033921
CIN: N
BBAN: N0585658221007570033921
IBAN: IT34N0585658221007570033921
BIC/SWIFT: BPAAIT2B007
The cost of final cleaning is not included in the price.
Payment:  Please pay cash on site.
It is no longer permitted in Italy to pay amounts exceeding 1.999.99 Euro with cash. The following means of payment, however, are possible Bank transfer or cash payment up to 1.999,99 €.
PLEASE NOTE:
From 01.01.2014 we are obliged to collect an additional community accommodation charge of 1,55*€ per person per night for all people over the age 14. This is not included in the half-board price, and can only be paid on site.
Arrival and departure
Arrival: On arrival day, we expect you starting from 3 p.m. to 6 p.m. Of course, you can also arrive earlier, but the apartment will ready for you only at 3 p.m. In case of a delay, we look forward to receiving a message from you.
Departure: On departure day, please leave your holiday apartment not later than 10 a.m. Other times are possible upon request.
Cancellation
You look forward to your holiday. But a lot can be happen even to the arrival or during your holiday!
The deposit is considered a guarantee that the booked apartment will be kept free and will not be refunded.
– Up to 3 months before arrival you can cancel with us.
– From 3 months to 4 weeks before arrival we charge 50% days from the tour price. Within the last 4 weeks before arrival the cancellation fee is 100% of the booking price.
However, we recommend that together with the booking of your stay you close a "Cancellation Insurance". Click here and close your own holiday insurance www.europaeische.at.
Exclusion of liability
We strive to provide accurate and complete information on this website. However, we assume no liability or guarantee for the topicality, correctness and completeness of the information provided. We reserve the right to make changes without notice or to amend the information. Only the specific service offer or the booking confirmation is binding. For external links we can – despite careful control – assume no liability. For the content of linked pages exclusively their operators are responsible.
Data Protection
For the purposes of the GDPR, we inform you that your data will be used and saved exclusively for processing your application and will not be disclosed or distributed to third parties. Regarding data processing, you are entitled to all rights according to the GDPR. The holder of the rights is Winkler Hildegard – For more information about your rights, please visit here.
Note
Express reference is made to the legal provisions Art. 45-67 of the Italian Consumer Code GvD 206/2005.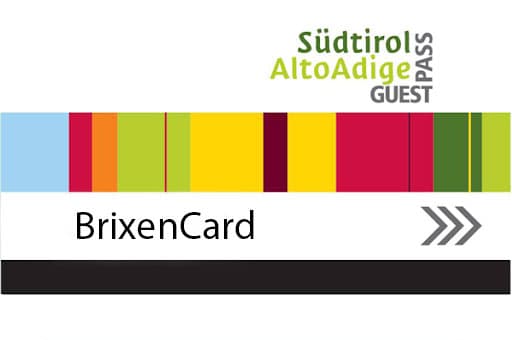 The holiday in a BrixenCard – member hotel is twice convenient: You pay the accommodation price – and you get the possibility to discover the whole holiday region!
rixen and the holiday villages have got quite something to offer: if you want to discover our marvellous region, staying in one of our hotels or apartments is the best choice! In our accommodation price the BrixenCard is included for free. You will get it at your arrival and it allows you to enjoy the highlights of our holiday region – without paying anything for public means of transport, cultural offers and other activities!
The BrixenCard-Services
Free use of public means of transport:
You can use all public means of transport of the South Tyrolean transport system – regional trains to Trento, buses, City- buses and all public cable cars.
Active Plose:
You can use the Plose cable car (go and return) once a day
Hiking experiences
Enjoy the hiking programme of the tourist office Brixen
Active pleasure
You have a daily free entry (except on Sundays) to the largest fun pool in South Tyrol, Acquarena, in the city centre of Brixen
Cultural events:
An extensive cultural offer awaits you with guided tours of Brixen and various events of the tourist office.
Museums:
The BrixenCard gives free entry to 82 South Tyrolean museums, such as the Abbey of Neustift, the Diocesan Museum in Bressanone-Brixen, the Pharmacy Museum in Bressanone-Brixen, the Archaeology Museum with Ötzi, the Mining Museum Schneeberg, the Messner Mountain Museum Firmian, the South Tyrol Museum of Ethnography, the Feldthurns Castle, the Trostburg Castle and many others.
Discounts at many BrixenCard-partners:
The BrixenCard grants discounts for leisure activities: mountain bike tours, bowling alley etc.
Family-friendly:
Your children will get the BrixenCard as well – for a pleasant family holiday!